A week of cocktails with this view:

Meant we really didn't care that all our food came off this truck: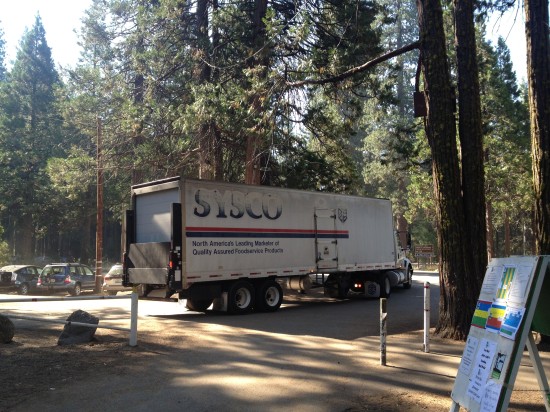 But when we came home, we were certainly craving something simple and fresh like this:
Welcome Home Carrot Salad

This is less a recipe than a reminder: sometimes giving an old familiar ingredient a different treatment makes it fresh. And if you're feeling veg-deprived, this is an easy way to eat a lot of carrots.
One pound of carrots
1/4 – 1/3 cup (to taste) of your favorite vinaigrette (we like this with a particularly lemony dressing)
fresh parsley, to taste
Shred the carrots with a box grater or in a food processor. Toss with the dressing and parsley and serve.