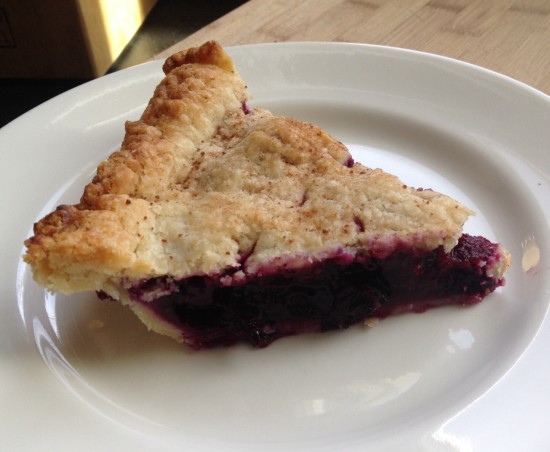 Last year it was Baked Alaska, while the year before it was a more tropical Key Lime pie. One year he asked for a very lemon layer cake and one year he even drew me a diagram of the cake he wanted.
This year, Ben made his decision early and never wavered: blueberry pie for his birthday. Farmers market-shopper that he is, he worried a bit that blueberries aren't in season right now (and I certainly never told him how much the organic Chilean berries cost me), but his love of berries outweighed thoughts of sustainability, this time.
His younger brother Eli (not a fan of fruit desserts) announced that he would rather eat graham crackers for dessert, but even he wound up eating all the crust of his slice and then giving the blueberry filling to his brother. Win-win.