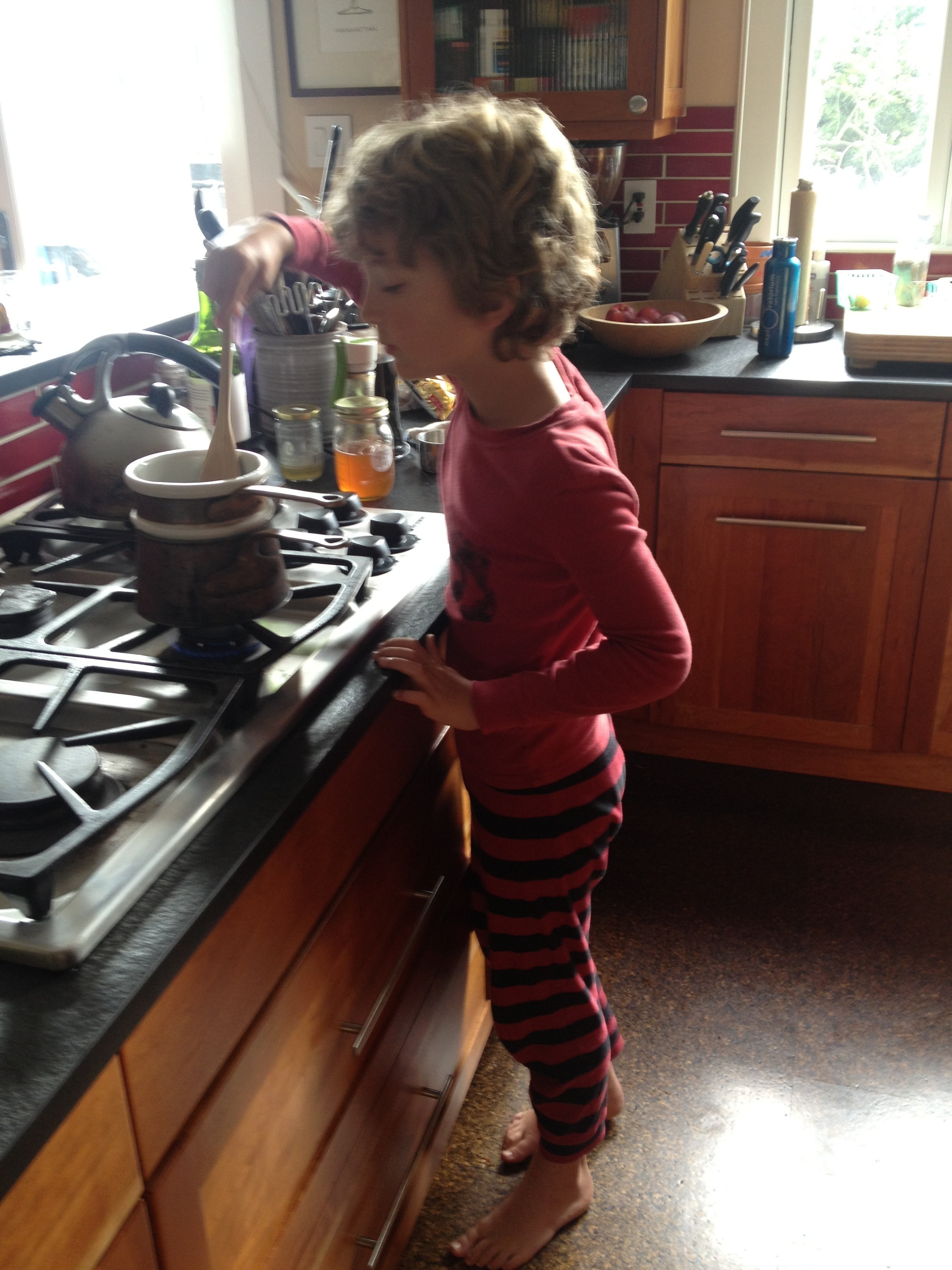 By now, I've told the story of Eli's Super Cake at over a dozen events, and hundreds of readers have eaten the cake themselves. More importantly, I have learned that when Eli has a recipe idea, I should just stand back and let him create. He does not approach his baking with the scientific precision of Lisa's daughter, he just goes for it. And when the batter came together so beautifully, he looked up at me and smiled: "I think I have a knack for this." I think he really does.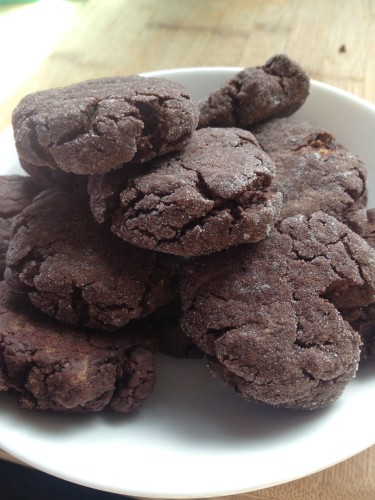 Eli's Chocolate Peanut Butter Cookies

Preheat the oven to 320.
Pour about a half cup of white sugar into a shallow bowl for rolling the dough balls, and set aside.Combine in a large bowl:
2 cups flour
1/4 cup white sugar
1/4 cup brown sugar
1 teaspoon baking soda
1 teaspoon salt
Sift into a medium bowl
1/2 cup cocoa
1/4 cup flour
Melt in a double boiler
1 bar Ghiradelli milk chocolate (we didn't have this, so substituted 1 cup semi-sweet chocolate chips)
add 1/2 cup smooth peanut butter
Stir half of the cocoa mixture into the melted chocolate/peanut butter, and half into the flour mixture.
Melt 4 tablespoons butter
add
1/2 tablespoon vanilla
1/4 cup milk
2 eggs
Whisk together.
Stir the egg mixture into the flour mixture, and then add the chocolate/peanut butter mixture. Decide the batter is a bit dry, so add another 1/4 cup of peanut butter and combine well.
Roll into walnut-sized balls, roll the balls in the reserved white sugar and place on parchment-lined baking sheets. Press down slightly with a glass. Bake for ten minutes, and let cool on racks.