A few days after our Roseburg interlude, we drove south, loaded up on groceries at the nearest Trader Joe's which was about a 45 minute drive from the cabin, and settled into our rental, near Lake of the Woods.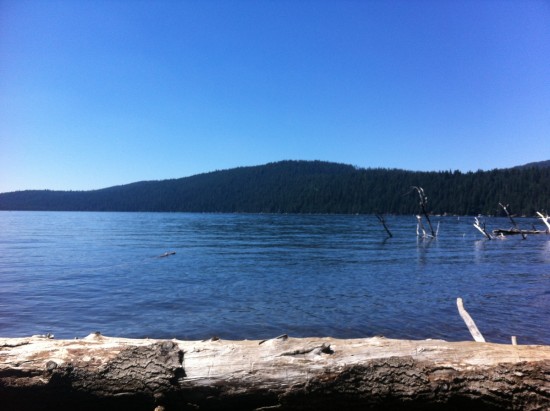 For a few days, we picnicked and swam and lounged lakeside and the kids got to practice their lumberjack game skills.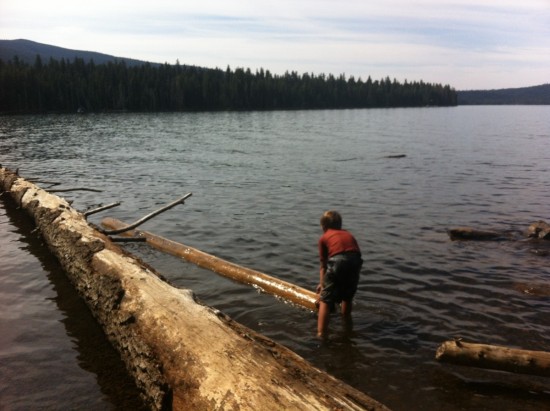 And then, at the lake's dock, we discovered the patio boat, which is basically a living room on pontoons. Couch-like seats, an awning, ample room for supplies and naps, a diving platform for mid-lake swims.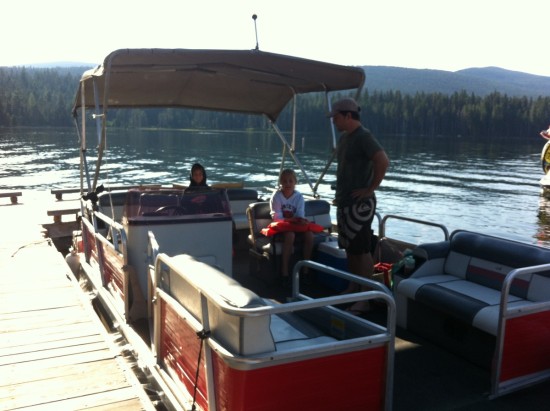 Not long after, we perfected the art of doing absolutely nothing on the water, which is one step better than doing absolutely nothing on the edge of the water.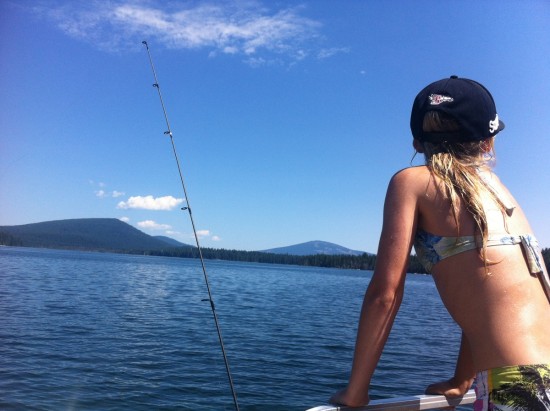 With a nod to the excellent list for vacation dining over at DALS, which pretty much sums up our vacation dinner philosophy as well, we offer a sublist of the things we carried on our long morning and lazy afternoon floats.
Fishing poles + power bait
Mimosas
Inflatables
Ice cold beer
Ice cold ginger ale
Ice cold water
Cornbread, leftover from last night's BBQ
Chips + guacamole
Tuna sandwiches, on thick slabs of bread from the incomparable Lighthouse Center Bakery
Fresh blueberries, cold watermelon, or both
Chocolate chip cookies
Back issues of food magazines
At least 3 volumes of Bone
A volume of the Mysterious Benedict Society
Sketch pad + watercolors