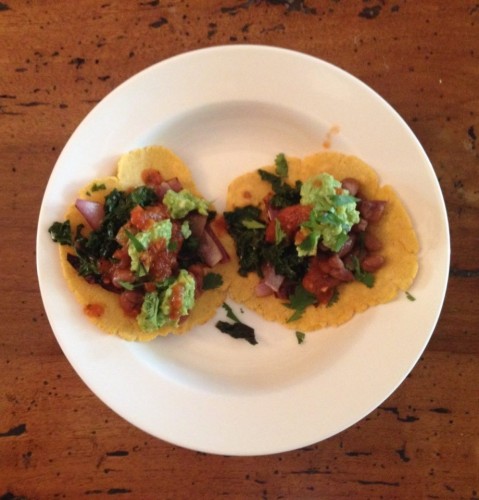 I have over a hundred cookbooks, but there's something so enticing about a recipe in a magazine. It's beautifully photographed. It's alone — not buried in a book full of other recipes — and yet often accompanied by recipes to make a whole meal. And did I mention the beautiful photography?
I tear recipes out of magazines all the time. I don't even (currently) subscribe to any food magazines, but they come in the New York Times magazine section and other less likely sources. They accumulate on a particular spot on the kitchen counter until I gather them up and rest them above the cookbooks on the kitchen shelf (I don't put them into my binder of torn-and-saved recipes until I have tested them.) When I grab a cookbook off the shelf, the loose recipes often tumble off the shelf, floating down to the floor like so many onion skins. Periodically, I sort through them and wonder what seemed so special about pasta with walnut-parsley pesto, anyway? (Probably the photograph).
But recently I went from tearing to testing very quickly, and have now made Mark Bittman's easy tortilla recipe so many times, I know it by heart. We keep a lump of dough in the breadbox, and Eli smooshes some out every morning and makes himself a fresh tortilla for breakfast.
It's not revolutionary, eating tortillas, but making them by hand is, for us. It turns an everyday element of our weekly dinner routine into something a little more special. It makes us plan ahead a bit (the tortilla dough takes all of five minutes to bring together, but is best if it rests half an hour or so before cooking), and makes us slow down a bit as we roll (or smoosh) and cook. It gets the kids in the kitchen and gives the adults time for a leisurely cocktail before dinner. Win, win, win.
My favorite way to eat them is as I've shown above, with some sautéed chard and roasted sweet potatoes, a dollop of guacamole, and a drizzle of salsa.
Now excuse me while I go sort through my recipes and find something to make for dinner…