Caroline is definitely the baker on this blog, but once in while, we bake over here. Mostly for birthdays. Mostly involving my husband and fondant. You might remember the Lego Cake or the Volcano Cake. Not long ago, Finn had a birthday, and he requested a Hexbug cake.  I made the yellow cake from this Smitten Kitchen recipe, which tastes just fine, but is not the best for working with fondant, still Kory managed. The colors were selected by Finn.  The design is all Kory's.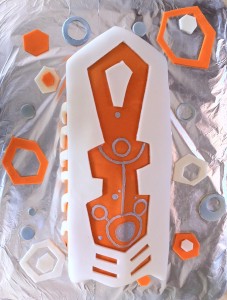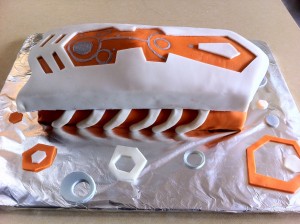 And then, my lovely daughter (again with her dad's help) decided to surprise me with a cake from Whole Foods so we could celebrate finishing this book.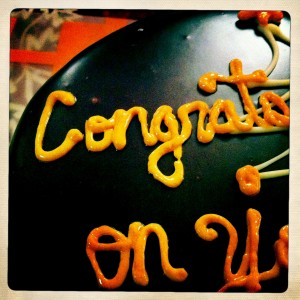 Right now, life is sweet.