by Lisa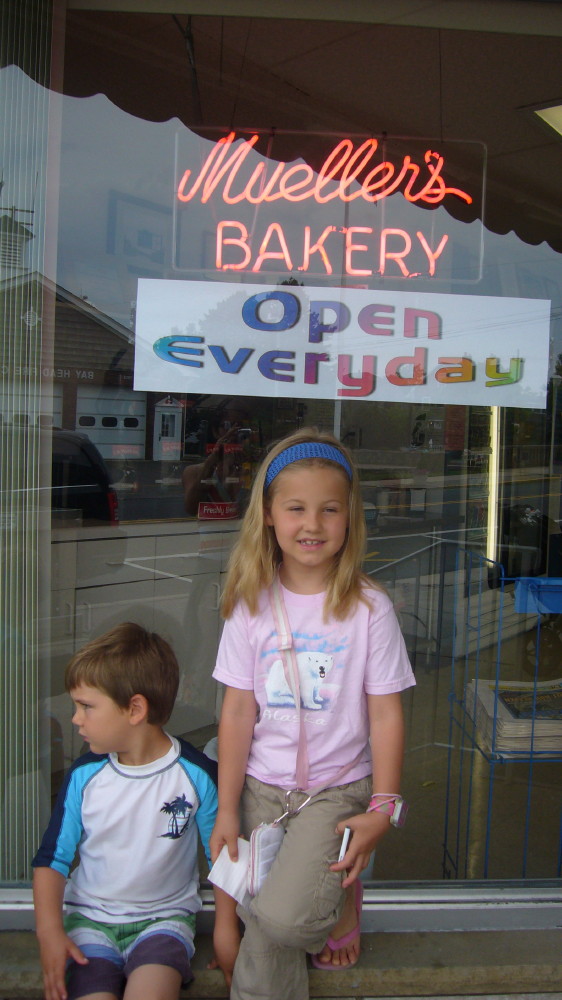 It isn't the Cinque Terre, nor is it Venice, and it's definitely not Paris, where Caroline & her gang are lucky enough to be on vacation, but Bay Head, NJ still has quiet, clean beaches, flanked by stately homes, canals, and Mueller's Bakery— which has got to be one of the best small bakeries in the country.
Our rental was just around the corner from Mueller's, which we knew about thanks to my brother, who lives the next town over. Every morning, the youngest girls would descend from their sleeping garret in the attic, find me and Finn in the second floor sunroom watching Cyberchase and drinking coffee, and we'd throw on our swimsuits and walk around the block to the bakery.
Inside was everything a butter-sugar-flour addict could dream of: the best jelly donuts I've had in 30 years–powdered and sugared both; chocolate donuts; powdered and glazed cake donuts; melt-in-your mouth apricot and berry danishes; bear claws; cheese claws; apple bars; turnovers; sweet pretzels; cinnamon rolls and twists; fresh bagels; fat muffins stuffed with blueberries; fancy cakes; everyday cakes; loaf breads and long breads–including sweet and savory varieties like Irish Soda; tray after tray of cookies, including decorated, themed ones as well as more traditional ones; cupcakes; and the major reason for my family's swooning: the crumb cake–the recipe for which is unchanged since the Bakery's inception over a century ago.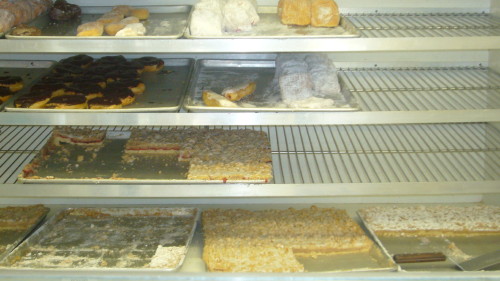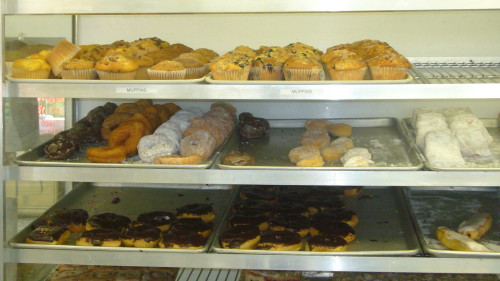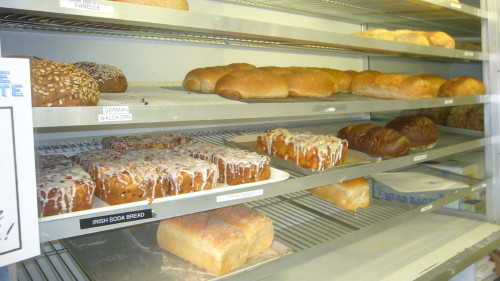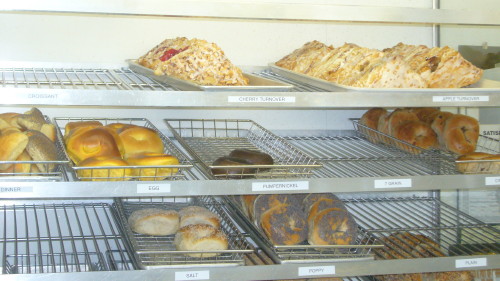 Suffice to say the crumb cake has a dense, rich layer of incredibly moist cake, and an even richer, not-to-sweet thick layer of buttery crumb, topped with enough powdered sugar to lightly dust your shirt while you eat. They're impossibly good, the Platonic ideal of a crumb cake, and if you're craving one right now, Mueller's ships them. Anywhere.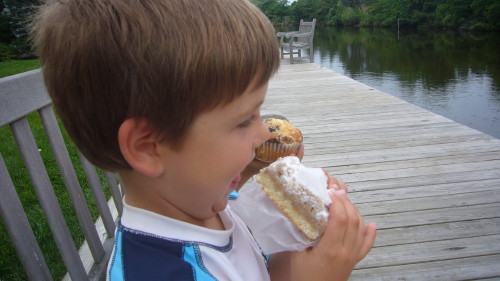 We'd grab our cakes or donuts and cross the street and sit on a bench in front of the canal, where we'd unwrap the cakes and donuts from their waxed paper bags and eat, happily, while the morning woke up around us.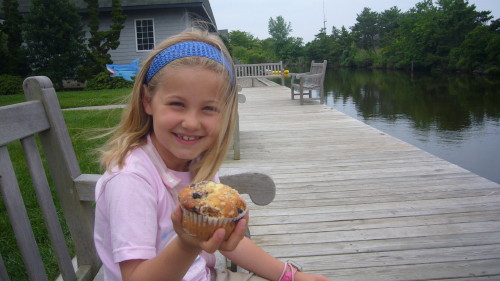 It was just like eating croissant on the Seine, Jersey Style.