by Lisa
Four parents. Four kids.  A long weekend.  California sun.  A traveling bar.  Mojitos. The season's first salmon.  The last oranges from our tree.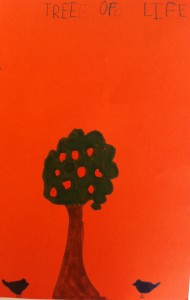 Grilled Salmon with Citrus Herb Marinade

This is similar to many other salmon dishes I've written about here, but this particular combination of fragrant herbs, mild spring garlic, and fresh, sweet juice is an especially winning one.
Serves 6-8
2lbs salmon filets
1/2-3/4 cup Fresh orange juice,
1/4 cup olive oil
2-4 large springs basil
bunch fresh cilantro
1 stalk spring garlic
Marinate salmon with juice, oil, garlic and herbs in a ziplock bag for several hours, turning occasionally.
Heat grill on high, then lower heat to medium and grill salmon until cooked through, about 10 minutes.  Serve immediately or, later, at room temperature.